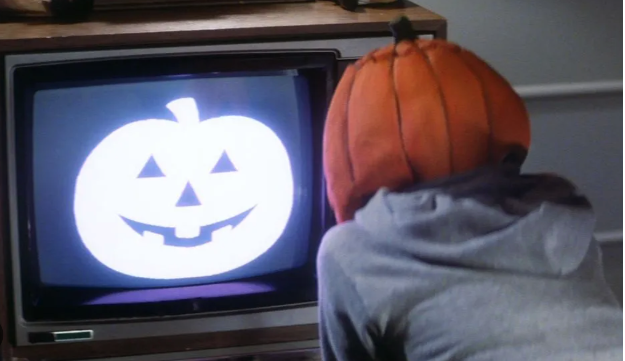 Well guys, we've finally reached the end of this Halloween series, but I have to say it was a pretty sweet ride. This week we finish things off on a bit of a lighter side as we fondly revisit Scooby-Doo and Charlie Brown while ultimately exploring the deeper meaning behind Harry Potter's dark evolution and Batman's epic resurgence. Not to mention holding a newfound appreciation for Vincent Price. So, let's jump right into it and end this on a bang!
10/22 – Harry Potter and the Prisoner of Azkaban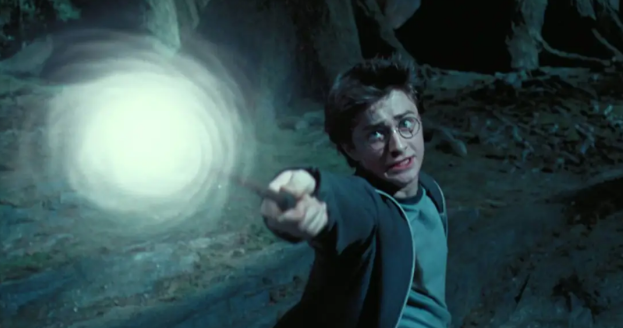 Calling the Prisoner of Azkaban a sequel would be the understatement of the millennia. Through Alfonso Cuarón's immaculate direction, the film effectively rebooted Harry Potter and saved it from being a predictable, run-of-mill-adventure it was slowly becoming. The large Hero's Journey story is set aside as we see Harry getting used to his magical surroundings while struggling with the emotional turmoil that comes with early adolescence.
This makes the film's darker tone and atmosphere all the more potent as the twisted underbelly of the Wizarding World is thrusted upon us in full force as it coincides with Harry's development. Spectral wraiths fly aimlessly around the sky, were-creatures haunt the forests and the presence of a homicidal maniac looms ever larger over the halls of the school. A far cry from the previous cherub-esque iterations, if you ask me.
Furthermore, we also see the results of what three years of consistency can have on a young ensemble. I feel like much of the cast knew Harry Potter was quickly becoming stale, so by the time Azkaban rolled around they wanted to show audiences just what they were capable of as they got older. Their hard work paid off obviously and one can make the case that THIS was the film that made Daniel Radcliffe, Emma Watson, and Alfonso Cuarón the stars they are today.
The Prisoner of Azkaban was a watershed moment in film. Not only did it single handedly save Harry Potter, its dark mature storytelling, coupled with its equally mature cast, made the franchise a force to reckoned with as it continued to carry the Lord of the Rings' success in the fantasy genre. Hell, its spooky atmosphere alone is enough for me to place it above The Hobbit Trilogy. ~ I give it a 4/5
10/23 – Scooby-Doo and the Witch's Ghost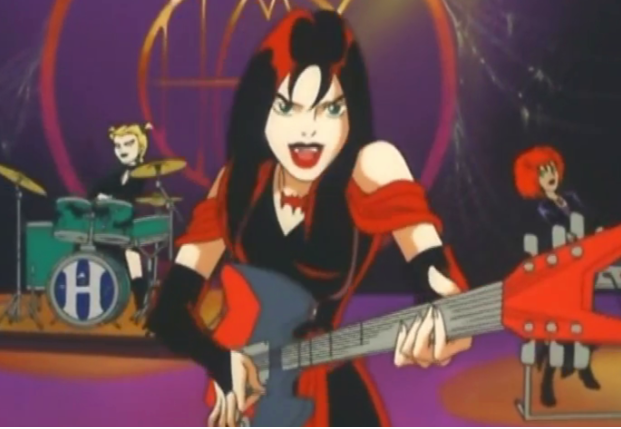 Compared to the iconic Zombie Island, Scooby-Doo's second adventure into the supernatural is a bit lackluster. You'd figured a setting like a small town in New England during autumn would be perfect to continue what made Zombie Island such a success in the first place. But sadly that element is only seen in the final 30 minutes as the film seems to retroactively care more about its mystery element than the supernatural.
That doesn't necessarily mean the film has no merits whatsoever. It still has much of the eerily art direction from Zombie Island and although the supernatural element is only seen in the final act of the film, it still holds that same spooky punch when the zombies and werecats first premiered in 1998.
However, it's the addition of the now famous Hex Girls that cements this film in the broader mindset among late Millennials and early Gen-Zers. Their iconic presence in the film has been hailed as a defining moment for many during their sexual awakening and have thus been propped up as sex icons in their own right.
The film is fun, but it's also one of those instances that showcases just how powerful the medium of animation has on a lackluster film. ~ I give it a 3/5
10/24 – It's the Great Pumpkin, Charlie Brown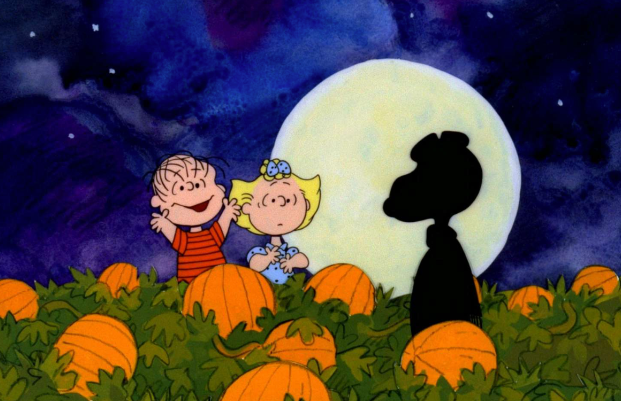 What more can be said that hasn't already been said. It's hilarious, it's memorable and it's nostalgia done right. No matter how many times I've seen this special, there are always more adult jokes than I remembered. It's a movie I hold dear to my heart and something I make sure I see on a yearly basis. A truly exceptional film. ~ I give it a 4/5
10/25 – The Hunchback of Notre Dame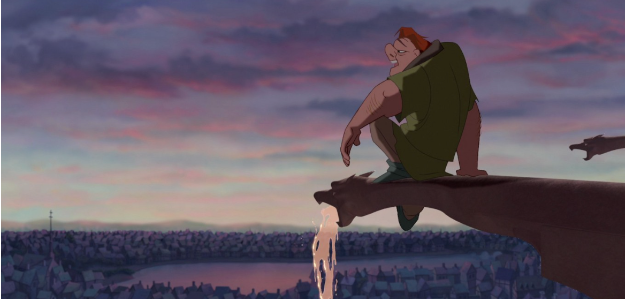 Arguably the most underappreciated film in Disney's Renaissance Era. I don't know why people continue to sleep on this film? Its dark gothic themes and chilling score is proof enough that Disney is willing to tackle mature storytelling, let alone ideas of salvation and damnation.
The animation itself is enough to send chills down your spine and its scope is purely spectacular. You can feel the film's frightful undertones all throughout its runtime, but its finale beautifully circumvents Victor Hugo's original ending by providing a hopeful point of view that largely defines Disney films but elegantly works in this context. ~ I give it a 4/5
10/26-10/28 – Vincent Price Block ( House of Usher, The Masque of the Red Death, House on Haunted Hill )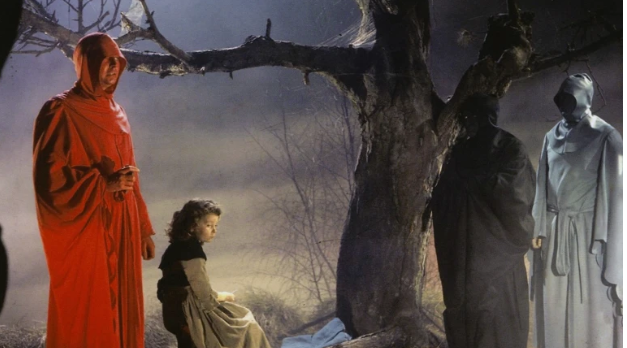 I mean, all of these Vincent Price films are practically the same but they're no less fun to watch. My favorite during my Vincent Price block was The Masque of the Red Death. Its creative liberty on one of Edgar Allen Poe's more "colorful" stories not only made the classic tale more endearing, but also enhanced it significantly. And Vincent Price, ugh, what a horror icon! I don't know if I can think of a more elegant actor who held such a charismatic presence on screen. He's one of those actors who you wished was immortal so you could see more of him in theaters. What a guy, what a block! ~ I give them all a 4/5
10/29 – Suspiria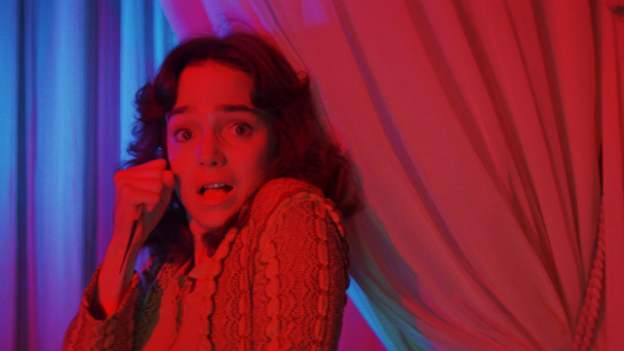 I wouldn't call this the pinnacle of Italian Horror, but it's a great introduction to the sub-genre. The film's cinematography and concept was impeccable but my God the acting was atrocious. I don't know why they felt the need to dub it, where they could've easily just used their native language and used subtitles. Regardless, it's still an interesting film where it's bloody gorgeous to look at. ~ I give it a 3/5

10/30 – Knives Out
Imagine making the most controversial Star Wars film in decades and then deciding to make one of the most memorable murder mysteries in decades. Rian Johnson truly embraced whatever chaotic energy he amassed during his time with Disney because what we saw in Knives Out was a mystery that's both thrilling and engaging. The who-done-it element is turned up to 11 as Johnson elegantly provides us with one of cinema's greatest red herrings in recent memory, with a brilliant ensemble cast that carries that element all through to the very end (Ana de Armas being the stand-out).
Its subtitle condemnation of America's treatment of immigrants, particularly Latin American immigrants, was also incredibly powerful. It illustrates the continued mistreatment of those in power and the blatant hypocrisy of those in power who want to do what's right but are selfishly unwilling to sacrifice their standing in society to achieve that end.
In the end, this is murder-mystery done right. It's eager to defy your expectations but unwilling to betray your trust. It's a funhouse that has you at the edge of your seat and leaves you wanting more. I tell you, man, 2 hours and 10 minutes is not enough for me. ~ I give it a 4/5

10/31 – The Batman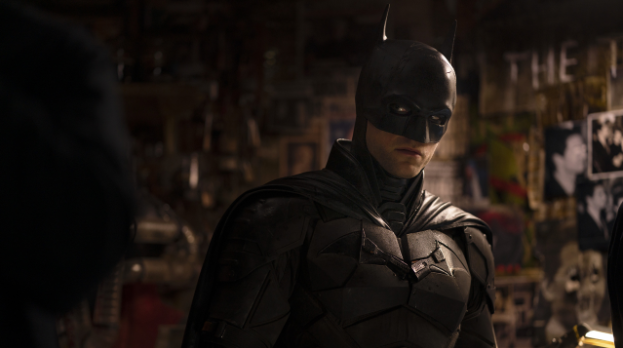 Listen, The Dark Knight will always be my favorite Batman film. It's a film that changed my life in how I view and appreciate cinema, as well as being the catalyst of what ended up being my lifelong love for a fictional character that's grounded in reality and relatable at the same time. That said, in terms of being a live-action "Batman film," this is arguably the best one we've gotten in a very, VERY long time. It encompasses everything that makes Batman unique in the Western Canon by providing a story, an atmosphere, and characters that are just as serious as it is campy.
Gorgeously complemented by Greig Fraser's Academy Award-winning cinematography, Matt Reeves' rendition of Gotham completely ditches Nolan's grounded Chicago-esque atmosphere for a baroque, neo-gothic scenery with elements of neo-noir sprinkled in for good measure. This is a meaner, nastier, angrier, and disparagingly hopeless Gotham. It's a character in itself while perfectly reflecting the characters we see throughout the film. Everyone here is superb, but it's Robert Pattinson's Batman that really steals the show for me! His angry presence feels far more menacing than previous incarnations, and his methodical crusade on crime is a welcoming surprise to comic book fans who've been waiting to see the World's Greatest Detective do some detective work for a change.
Yet, my favorite thing about The Batman is how it finally addresses the fundamental criticisms of Batman's crusade on crime and his motivations behind it. It's understandable to label Batman as a hard right, "law and order" vigilante who cares very little about how his tactics affect the poor and people of color. After all, crime disproportionately affects those marginalized communities with a justice system that's not entirely in their favor.
To Batman, criminals aren't complicated. They're motivated by a need to gain greater wealth, power, and influence to the detriment of innocent people. Although his heart's in the right place, Batman's use of his fortune towards his crusade on crime feels misguided and extravagant, where his wealth and status would be better suited for investing in Gotham's welfare than beating up the city's criminals. This would make sense in the real world; however, Reeves' Gotham makes that reality all but impossible. Gotham is so dark and corrupt that no matter how influential Bruce Wayne is, he's powerless to stop it.
Batman is a tool to combat that corruption but even tools malfunction occasionally. And it's here where Batman evolves both as a symbol and a character. He goes from a rich, vengeful emo kid lashing out his anger to the city's detriment to a hero who invests his time in being a symbol of hope for the city's betterment. And while troublesome, the film's slow-burn pacing brilliantly illustrates that dynamic character development, setting it distinctively apart from all the other Batman films before it.
All and all, I'm happy to see Matt Reeves' ambitious take on Batman didn't disappoint. I didn't think a slow-burn, horror-lite Batman film would work, but it did for me, and I loved every minute of it! It's a phenomenal finale to anyone's Halloween Watchlist. ~ I give it a 4/5