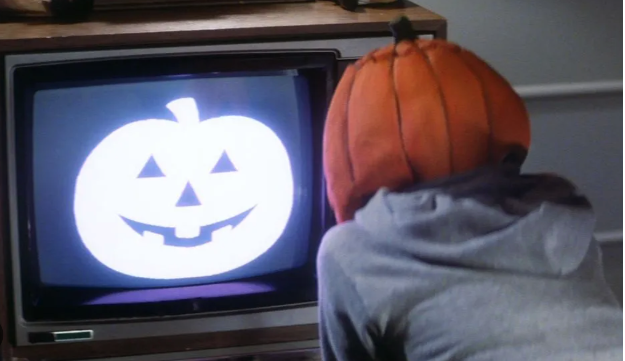 This week marks the halfway point in this Halloween Watchlist series, so it's only appropriate that we finally get into some of the big name films. These are among my favorite films to watch during Halloween season as they explore themes and motifs that are common in our collective consciousness. Plus, it's not often you get to see classic feminest films and Japanese horror all in one week…
10/15 – Rope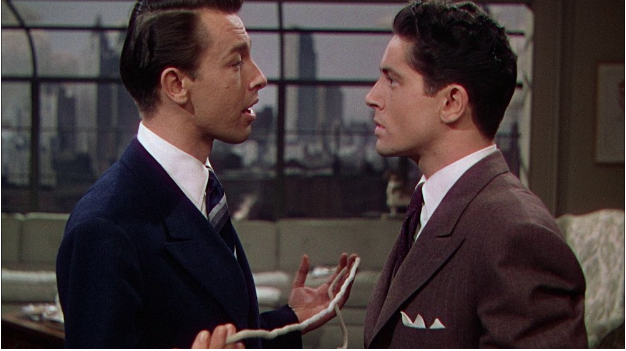 Next to Vertigo this is Hitchcock at his most experimental and it's a brilliant example of just how versatile Hitchcock was before his mainstream success in the 50s and early 60s. This is the film that earned him the title as the Master of Suspense, for each "unending" take hooks you throughout its runtime and leaves you at the edge of your seat wondering what's going to happen next.
Even though it leaves you with little room to breathe and being slightly less refined than Rear Window (in terms of its suspense), it's nonetheless a hallmark of technicolor filmmaking and the natural successor to Fritz Lang's thriller M. If you're looking to begin your Hitchcock binge sesh this Halloween, skip Psycho and start with Rope. ~ I give it a 4/5
10/16 – Carrie
The first of many film adaptations from renowned horror author Stephen King, 1976's Carrie set the stage of a sub-genre that later became known as the "social thriller." Arguably the most accurate book-to-film adaptation in King's canon, Brian De Palma's signature and influential style of exaggerated violence pares phenomenally well with King's suspenseful world building. He shows us the cruel and hypocritical world that is the American high school experience while balancing the horrors of misogyny with the underlying difficulties of being a teenage girl.
Carrie is honest, and tragic. Few films speak volumes about the reality of such horrors, and in my mind few have yet to meet its expectations. ~ I give it a 4/5
10/17 – Jennifer's Body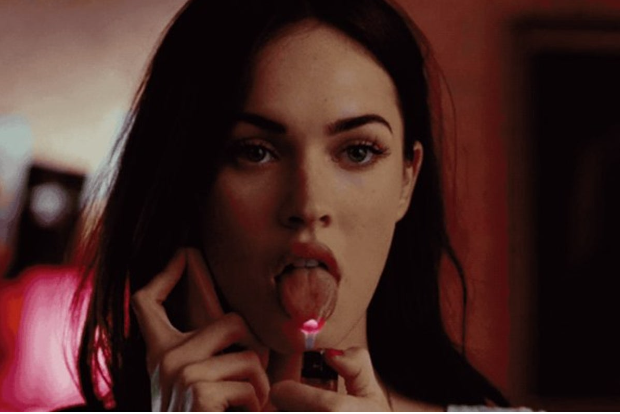 This is the film Promising Young Woman was trying to be. Don't get me wrong, what Emerald Fennell did in her feature length debut is nothing short of legendary, but it pales in comparison to what Jennifer's Body did in 2009. Its themes of revenge and cathartic justice towards men who physically, emotionally, and psychologically abused women may have sounded cliche back in 2009, but much has changed in the 13 years after its release.
The Me Too movement thrusted this film back into the limelight, due to the film's story of a group of men abusing a young woman's body for their professional advancement perfectly examplifiying the routine sexual harrassment and misconduct that pervailed throughtout the media industry and other places of work for years on end. Its themes alone were enough to set this film apart compared to the few rays of light in the otherwise Gorey Dark Age of 2000s Horror, but it's Megan Fox's charismatic yet provocative performance that elevated the film to cult status and further cemented her as the iconic sex symbol that she is today.
Although Jennifer's Body is less overt in its themes and execution compared to Promising Young Woman, it's a more digestible viewing experience that's equally more satisfactory compared to other femnist films like it. I really hope it doesn't end up getting a reboot. It's untouchable the same way Beetlejuice is. ~ I give it a 3/5
10/18 – The Witch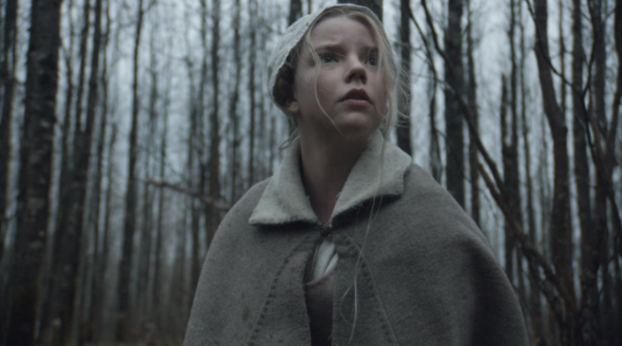 One of the most hardcore feature film debuts this century! Robert Eggers' feature film debut The Witch should be counted among the greatest directorial debuts in all of cinema. For many like myself, this is the film where I finally took A24 seriously as a film company and where Eggers quickly became my most closely watched directors of the past generation. Other than its slow methodical pacing, The Witch is the New England Witch film we've long been waiting for. Its Gothic atmosphere – flawless! Its creepy historical setting – flawless! Its scope – flawless! Its performances – flawless!
What makes this film so impactful is that its horror is delivered through its ambiance, not through scares. It's more creepy than scary as evident by the film's expressionist lighting, quick editing, and ambient soundtrack. The plot bolsters the film's impact by exploring themes of repression, female independence, and religious extremism through the use of just a simple question, "Wouldst Thou Like To Live Deliciously?" And not for anything those are pretty compelling words.
It is, indeed, a modern folktale as well as a parable on how easily we might slip into the darkness, regardless where it rears its ugly head. If you ask me, Black Philip's offer sounds awfully like evangelical christians preaching the prosperity gospel but that's none of my business *sarcastically sips lipton tea*. ~ I give it a 4/5
10/19 – Kwaidan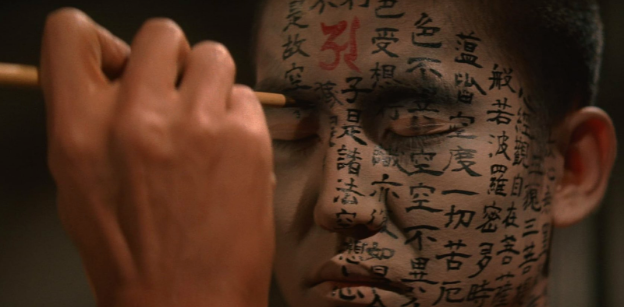 There's no mistaking Masaki Kobayashi was at the peak of his career when he made Kwaidan. Known for his powerful social criticism films such as The Human Condition and Harakiri, his political writing takes a back seat in an effort to embrace (maybe even reclaim) Japan's cultural heritage. As a result, Kobayashi masterfully curates an excellent horror anthology based on his country's haunted past by providing a plethora of beautiful avant-garde techniques needed to tell this carefully crafted story.
And seeing how this was Kobayashi's first feature film in color, he brilliantly makes use of every palette available to his advantage while keeping true to the anthology's haunting nature. The film contains four stories about the strange and uncanny folk-history of Japan, with my favorite being "The Woman of the Snow." To me, everything in that segment exemplifies what Kobayashi was trying to accomplish. Its writing was tight, its atmosphere was unsettling, and its colorful visuals and production design were ahead of its time. This quality of Japanese filmmaking would not be seen again until far later into Akira Kurosawa's career, with many claiming this was among Kurosawa's inspirations when moving to color.
Kwaidan truly is something special. This magnificent piece of art was already made at the height of a director's creative peak, but the fact it's a horror film makes it all the more incredible. It's a beautiful tribute to a man's heritage and a film that should be viewed as such. ~ I give it a 5/5
10/20 – Memories of Murder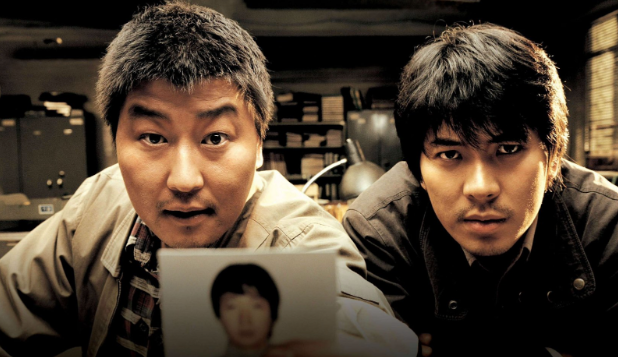 I'm gonna come out and say it: this is better than David Fincher's Se7en. It's better scripted, better acted, and, dare I say, better directed. Se7en takes itself way too seriously, where Memories of Murder is mostly a simple detective story that gradually evolves into questions about justice, instinct, and human fallibilty. There's an element of realism in Memories of Murder that's not seen in Se7en, and that's largely due to its amazing pacing and the actual Hwaseong serial murders the film is based on.
The film's realism makes me all the more invested in the police's quest to catch the murderer as they're forced to evolve both their tactics and their character. Even though it led to a less than satisfactory conclusion, I was surprised how I actually rooted for the police and felt bad for them throughout their investigation. I guess it's a testament to Bong Joon-ho's direction as well as Song Kang-ho and Kim Sang-kyung's performances. It's magnificent all the same! ~ I give it a 4/5
10/21 – Throne of Blood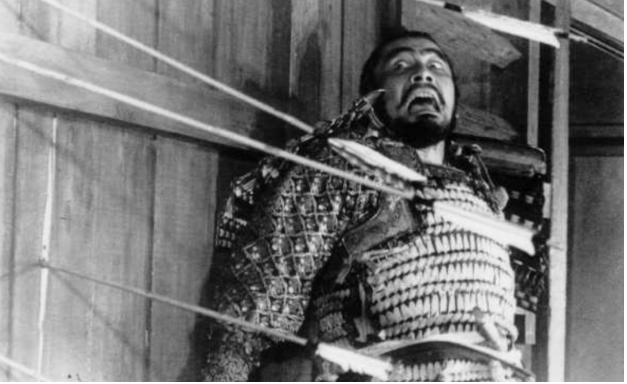 In terms of a samurai film, Akira Kurosawa's Throne of Blood doesn't fit the typical mold. There's no sword fights, little to no epic battle scenes, and no Bushido-esque, honor-loving protagonist. Yet, it's through these missing pieces that the film artistically showcases the slow descent into madness while elevating the same themes of power and ambition found in William Shakespeare's Macbeth.
The play as a whole is about as solid as you can get structurally, dramatically, and visually. However, by combining elements of traditional Japanese Noh theater and trading the ghostly setting of medieval Scotland with that of feudal Japan, you get a hauntingly vivid image Shakespeare would've been proud – maybe even jealous – to see. Additionally, Kurosawa absorbed the play's supernatural intent and modified it in its frightening Noh imagery as evident in his ethereal cinematography and Toshiro Mifune and Isuzu Yamada's chilling performances as Macbeth and Lady Macbeth, respectively. We see the horrific consequences of unbridled ambition as well as the repercussions when proudly believing in something as murky as prophecy. The film's iconic ending further illustrates those points.
Its horror, though subtle, provides a unique take on a classic and leaves some room for artistic license. Ergo, the final product is a slow descent into madness. Second only to Ran, The film is arguably the best adaptation of Shakespeare put to screen and is – in my view – one of the greatest films of all time. ~ I give it a 5/5